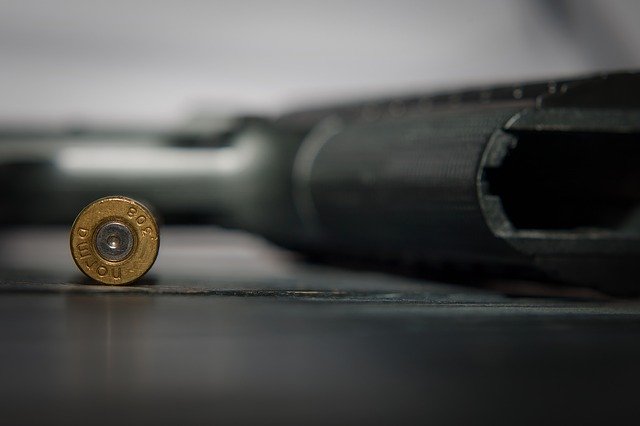 Last week we gave you some helpful tips on what to do if you're pulled over by a police officer, and we shared useful information on fighting traffic tickets. But what do you do if you're pulled over with a legal firearm in your car? How should you handle that situation? How can you ensure your safety and the safety of the officers? Should you volunteer that information or keep it to yourself? We'll answer all these questions and more as we look at traffic stops and New Jersey gun laws.
Before Getting Pulled Over with a Firearm
First, you need to ensure that you're transporting your firearm legally. None of the advice we'll give you here will be helpful if you transport your firearm illegally in the state of New Jersey. According to New Jersey law, you need to adhere to the following points if you drive with your firearm:
Must be unloaded and stored "in a closed and fastened case, gunbox, securely tied package, or locked in the trunk of the automobile."
The firearm cannot be directly accessible from the passenger compartment of the vehicle.
If the vehicle does not have a compartment separate from the passenger compartment, the firearm and ammunition must be in a locked container other than the vehicle's glove compartment or console.
You must have your carry license on your person.
After Getting Pulled Over with a Firearm
Second, what should you do if you're pulled over with your firearm in the car? First of all, it's important to remember that whatever information you volunteer to the police officer is your choice. Whether you want to inform them that you have your firearm in the car is up to you. Now, once they pull you over and look up your information before approaching your vehicle, they can see if you have a carrying license. So they will likely ask you if you have your firearm. We recommend following these steps:
If you tell the officer you have your firearm in the car, tell them where it's located.
Inform them you are carrying it legally – unloaded, separate from the ammunition, in a sealed container.
Ask them how they'd like to proceed.
Follow their instructions carefully.
The officer may want to ensure you're carrying the firearm legally. Or they might want to see it simply so that they can feel safe. The more information they have, the safer they'll feel. However, they DO NOT have the right to confiscate your firearm unless you're under arrest.
Need an Attorney?
Finally, if you've been pulled over with a firearm and were treated unfairly, call a lawyer! And who better to represent you than Mark Catanzaro? Reach out to his offices today.