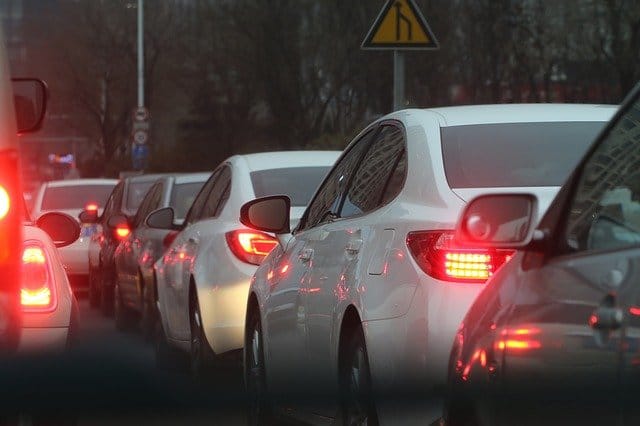 We've covered traffic stops and traffic tickets a few times before. You can check out some of our other posts here, here, and here. We discuss it so much because it happens so often! So that's why we at The Law Offices of Mark Catanzaro are here to give you some helpful traffic stop advice. We'll share not only what to do if you're pulled over, but also how to fight a ticket.
Traffic Stop Advice: Pulled Over
First, what should you do if you get pulled over? Do everything you can to indicate to the officer that you're not a threat. Therefore, after pulling over, follow these steps:
Roll down both windows all the way.
Open your glove box.
Turn off your car and put the keys on the dashboard.
Place both hands on the steering wheel.
Answer the officer politely and follow their instructions.
If you need clarification, feel free to ask the officer for clarity.
These steps communicate to the officer that you have nothing to hide, and you're a safe person.
Traffic Stop Advice: Fight the Ticket
Second, ALWAYS contest EVERY traffic ticket you get, whether or not you think you're guilty. Officers go to traffic court once every few months after several people contest their traffic tickets. Here's how that normally looks:
After checking in, the officer will meet with you privately.
Normally, just by showing up, they will change your traffic violation to something else. This can result in a lower fine or fewer points against your license.
It's rare to actually go to the courtroom and speak with the judge.
If you get a lower fine, the county will mail your compensation to you.
As you can see, you can save money and points without even saying anything! So, if you'd like to contest a traffic ticket, follow the instructions on the ticket. They usually include:
Sign your name under "NOT GUILTY."
Pay the fine in full, as well as any administrative costs listed (usually between $8 – $50).
To pay the fine, find the address of the county court on the ticket and mail a check or money order. Include the signed portion of the ticket.
In a few days, the court will mail you a letter with the address of the court house and the date of your hearing.
As we mentioned above, at your hearing, you'll meet with an officer privately first. Ordinarily you do not meet with the judge, unless you a) disagree with the officer, b) committed an unusual traffic violation, or c) make an unusual plea (i.e. you were responding to an emergency or something like that).
Need an Attorney?
Finally, if you need more traffic stop advice or a professional attorney, then contact Mark Catanzaro! He has the experience and tenacity to defend your case.