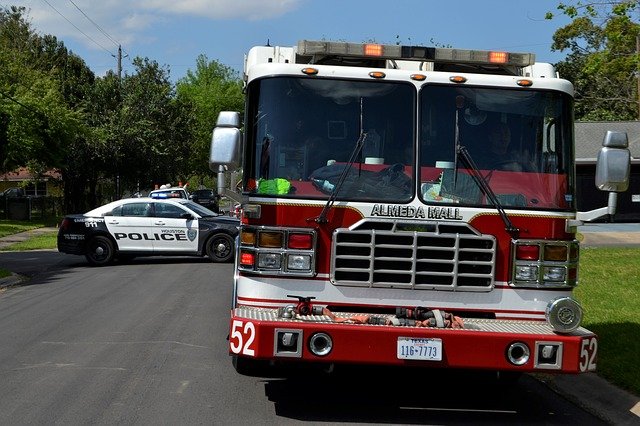 According to 911.gov, the number became the official Public Safety Answering Point (PSAP) in 1968. Two years prior, the National Academy of Sciences published "Accidental Death and Disability: The Neglected Disease of Modern Society," a report demonstrating how accidental deaths and injuries had become an epidemic in the United States. By contrast, nowadays people call 9-1-1 for things besides emergencies. So how do you know when to call 911? It's never too late to learn!
When NOT to Call 911
First, let's talk about when NOT to call 911. Perhaps you know someone who has called 911 to complain about noisy neighbors. Or maybe you know someone who called 911 to report a suspicious looking person. Are those acceptable reasons? Think through when to call 911 from this three-part framework:
Personal issues – this can include issues with neighbors, non-criminal disputes with your fellow citizens, loud dogs, power outages, medical symptoms that aren't life-threatening, any conflict that doesn't arise from criminal activity.
Common Crimes – this can include vandalism, theft (when suspect is gone), public intoxication, a speeding vehicle, disturbing the peace, or any other crime that doesn't bring physical harm to another.
Emergencies – fires, traffic accidents, serious crimes, crimes in which physical harm of another is likely, medical emergency that requires immediate medical attention.
For the personal issues listed, DO NOT call 911. These are issues that citizens ought to address themselves. For example, if you have a dispute with a neighbor, try to resolve it with them peacefully together. Or seek help from your landlord or homeowners association. If you experience a medical symptom, call your doctor first. But calling 911 for these things wastes dispatchers' time.
For common crimes, also DO NOT call 911. Since these do not include emergencies, they're issues for which you should contact your local police department directly. Dispatchers for 911 should be reserved for serious emergencies, but you can call your local police office for common crimes.
When to Call 911
Second, now that we've covered when not to call 911 for personal issues or common crimes, let's talk about when you SHOULD call 911. Only call for emergencies. But what qualifies as an emergency?
Crimes – If you witness crimes that pose a threat to people's bodily safety, call 911. This can include assault, domestic violence, armed robbery, any crimes involving a deadly weapon, etc. In general, if you witness a serious crime in progress, call 911.
Medical emergencies – This can include symptoms of a stroke or heart attack, someone passed out, choking, any serious bodily injury, etc. If a person requires immediate medical attention to save their life or body, call 911.
On the road – If someone is speeding or changing lanes often, DO NOT call 911. You can call your local highway patrol for that. However, if a serious accident occurs, if someone is driving recklessly, or if drivers are racing one another, you can call 911.
Other life-threatening emergencies – These can include fires, life-threatening accidents, building collapse, etc.
A good rule of thumb: if the situation threatens someone's life or body, call 911.
Call Mark Catanzaro Your Attorney!
Finally, we hope you've learned more about when to call 911. Emergencies often involve criminal activity or someone's negligence. If you need a lawyer for these matters, call Mark Catanzaro! Reach out today!