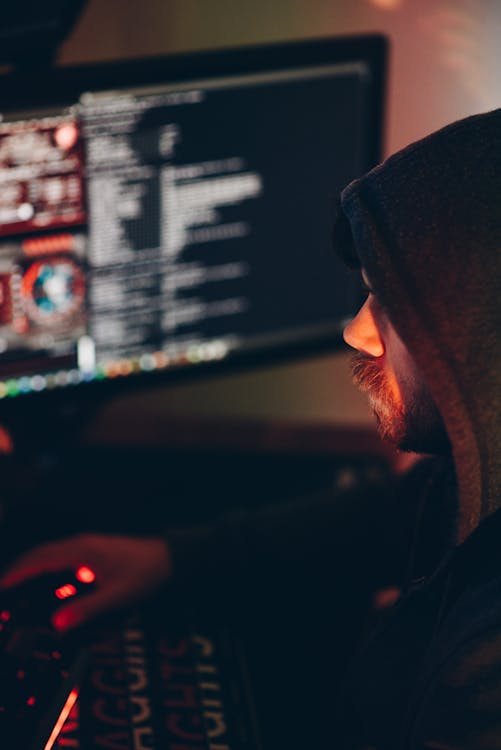 In a time when people play fast and loose with their pictures and personal information, it's hard not to attract attention; in fact, that's precisely what many social media users are looking for. Unfortunately, not all attention is good attention, and a novel form of stalking has emerged to take full advantage of your freely shared info. Today we'll look at this web risk and give a few tips about how to sidestep cyber stalking.
What is cyber stalking?
Cyber Stalking is defined as the use of the Internet or other electronic means to stalk or harass an individual, group, or organization. While it's distinguished from typical stalking by its limitation to the internet, it often progresses into physical stalking and, in tragic cases, much worse.
Multiple Motives
Sexual Obsession – Cyber stalkers can have any number of motives. Many are fueled by sexual obsession, stalking picture-oriented sites like instagram to fuel their ever deepening fixations.
Identity Theft – Often, cyber stalkers follow unsuspecting internet users in hopes of locating personal data that could benefit them in identity theft.
Robbery – Financially motivated cyber stalkers are interested in wealthy or high profile victims, employing coding techniques and software to gain access to accounts and siphon money.
Blackmail – The amount of personal information on the internet is astounding, and some are eager to use it for manipulation and financial gain. Many cyber stalkers surf the web to find leverage against others, pressuring them into paying money in exchange for the stalker's silence.
Techniques To Help You Sidestep Cyber Stalking
If you're interested in minimizing the risk of cyber stalking, here are simple steps to keep you secure.
Privacy Settings – computers, web browsers, and social media sites all have in-depth privacy settings to give you complete control over your online privacy. Be sure to adjust your settings, allowing only friends and family to view your personal information and pictures.
Website Security – researching the security of websites and platforms before entering sensitive information is a good way of protecting your data and personal information.
Watch What You Share – one of the best ways to protect yourself from cyber stalking is by employing common sense. Before you post something or enter personal information, ask yourself if you're comfortable with the repercussions.
What Happens When Things Get Serious?
If you're feeling threatened by someone on the internet, it's important to seek help. Though a high percentage of cyber stalkers are at worst a nuisance, a select few can be dangerous.
Conversely, if you've been accused of any variety of stalking, it's important to seek legal counsel. The Law Offices of Mark Catanzaro are devoted to your defense, and have the experience to provide the sound legal counsel you need!