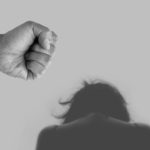 While domestic violence is often downplayed, overlooked, or unexpected due to the parameters of a relationship, it is still a serious matter and a conviction can lead to very real consequences and struggles in the future. It is important to understand what exactly constitutes domestic violence, who is considered a victim and what the consequences are for a perpetrator. Many household relationships will have their problems, but it's worth knowing when the actions of one individual have gone too far.
Domestic Violence and its Victims
Any normal and healthy relationship will include the occasional fight, argument and disagreement. This is to be expected. Many people know how to handle these kinds of altercations and find a solution. However, there are times when people take it too far, and end up doing something that can lead to legal ramifications. In the state of New Jersey, domestic violence is defined as the commission of one or more of these criminal offenses:
Assault
Harassment
Stalking
Continued Threats
Criminal Sexual Contact
While these are among the most common, there are a number of other offenses that fall into this category as well. You can look at a more complete list here.
For these offenses, it is considered domestic violence if the victim falls within these parameters:
A person protected by the Prevention of Domestic Violence Act is 18 years of age or older, or who is an emancipated minor, and who has been subjected to domestic violence by a spouse, former spouse, or any other person who is a present or former household member.
A person with whom the victim has a child in common
A person with whom the victim anticipates having a child in common, if one of the parties is pregnant.
A person with whom the victim has had a dating relationship
Consequences of Domestic Violence
A person who is believed to be a victim of domestic violence has the right to file a civil complaint under the "Prevention of Domestic Violence act of 1991, as well as a criminal complaint. This person also has the right to seek a Temporary Restraining Order (TRO) for the accuser. A TRO can come with these parameters:
The abuser is forbidden from returning to the scene of the Domestic Violence as well as other locations to be determined.
The abuser is prohibited from future acts of Domestic Violence.
The abuser is forbidden from possessing a firearm or weapons.
The abuser is forbidden from having any communication or contact with the victim or the victim's relatives in person, via the telephone, or in writing. This includes making or causing anyone else to do so, on the abuser's behalf.
The abuser is required to pay temporary child support to victim.
The abuser is required to reimburse the victim for any medical expenses incurred due to injury caused by defendant.
The victim is given exclusive possession of the residence.
The victim is given temporary custody of the children.
A person who willingly violates the terms of a TRO can be charged with criminal contempt, which is a crime in the fourth degree. This can lead to a fine of up to $10,000 and up to 18 months in prison.
Get Proper Representation
Domestic violence can be a sensitive, complicated and difficult subject. We at Catanzaro Law have experts that understand the hardships that come with various types of relationships, and realize false accusations and exaggerated claims can lead to more harm than good. It is important to be properly represented to ensure justice is properly served. Don't let a conviction cast a shadow over your future. Contact us today for a free consultation and let one of our experts represent you!