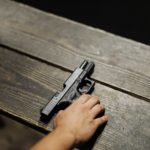 While gun control laws have been an ever increasing topic of debate, the US Constitution still protects a citizen's right to own a firearm. However, state gun control laws can vary quite a bit, and it is important to understand how to exercise your rights within legal limits depending on the state you live in. New Jersey residents deal with some of the strictest gun laws in the country, which is why it is so important to know the do's and don'ts when it comes to the law.
The Process
To legally obtain and own a firearm in New Jersey, there are a few things that need to happen. Whether it's a handgun, rifle or shotgun, a person must have the right permit. For handguns, you need to have a permit to purchase a handgun. For rifles and shotguns, you must have a New Jersey firearms purchaser identification card. These permits can take some time to obtain, as they're not just handed out to anyone. There is usually a waiting period of up to 45 days just to get the permit.
Concealed Carry Requirements
When it comes to handguns, there is a number of criteria a person must meet to be eligible for concealed carry. First, you need to show that you are familiar with the safe handling and use of a handgun, as well as having a justifiable need to carry one. Additionally, you cannot be subject to any of the listed disabilities found in subsection c. of 2C:58-3, a New Jersey statute on gun possession. Lastly, you need to have three reputable persons who you have known for at least three years certify that you are of good moral character and behavior. Only then are you able to obtain a permit for concealed carry.
Illegal Arms
Even if you are legally allowed to own a firearm, there are still restrictions when it comes to what you can have. Certain types of ammo, like armor penetrating rounds or bullets larger than 60 caliber will always be illegal, no matter who you are. Also, specific guns and attachments, like sawed off shotguns, defaced firearms, silencers, bump stocks or trigger cranks are also unlawful. Plus, unlicensed machine guns and covert or undetectable firearms are strictly prohibited.
Legal Penalties
The penalties for illegal ownership or handling of a firearm can vary wildly depending on the offense. Generally, offenses of this nature will fall between crimes in the fourth and second degree. A fourth degree crime can lead to up to 18 months in prison and a fine of $10,000. If charged in the third degree, you'll face up to 5 years in prison and $15,000 in fines. Lastly, a crime in the second degree can lead to 5-10 years imprisonment and fines of up to $150,000.
Have Proper Representation
Navigating New Jersey's gun laws can be a daunting and excruciating task, which may lead to slip ups. It is very important to be fully aware of your rights and the state's legal limits when it comes to gun ownership. Here at Catanzaro Law, we have experienced, knowledgeable attorneys who are dedicated to defending those rights. If you are facing gun charges, make sure you have the best representation possible and contact us today for a free consultation.