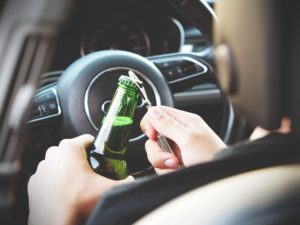 There is zero tolerance in New Jersey for driving while under the influence of drugs or alcohol. This is a serious criminal offense; but it is even more substantial when the person is underage. The legal age for alcohol is 21 years old. It might surprise you to hear that there are actually a few exceptions to this law, such as religious and medical purposes. However, there is no exception for operating a motor vehicle after consuming alcohol.
Have you been charged with an underage DUI? Your situation is not hopeless. But you must contact a New Jersey underage DUI lawyer immediately or you risk facing serious consequences.
Severe Consequences For Underage DUI
It's important to remember that we are all human and everyone makes mistakes. But you should also remember that underage DUIs are taken very seriously and can follow you far into adulthood. If someone under the age of 21 has a BAC of .01% or higher, he or she can be cited for a DUI. In addition, the driver may also be charged with any of the following, if applicable:
Soliciting alcohol
Possession of false ID
Minor in Possession
Other motor vehicle violations
If alcohol is detected in your system and you are charged with an underage DUI, the potential penalties are very serious. You'll need a New Jersey underage DUI lawyer to fight the charges. Penalties include:
30 to 90 day license suspension
DUI minimum sentences plus the mandatory fines and penalties that apply to your particular situation
15 to 30 days of mandatory community service
Alcohol education and highway safety programs
If your alcohol levels are measured at a .08% or higher, your offense is no longer treated as an underage DUI, but rather you are treated as an adult in the eyes of the law.
Have you noticed that many college and job applications ask about prior convictions? If your underage DUI case is not handled correctly by a skilled and experienced New Jersey underage DUI lawyer, you risk the possibility of being denied certain educational, employment, and housing opportunities.
In Need of a Underage DUI Lawyer in New Jersey?
Driving while intoxicated is never worth it, especially if you are under the legal drinking age. The present and future ramifications can be devastating for you. With over 30 years of experience and success, Mark Catanzaro has become a top  New Jersey underage DUI lawyer. He regularly handles juvenile offenses, alcohol related offenses and more.
Contact Mark Catanzaro for a free and confidential consultation.