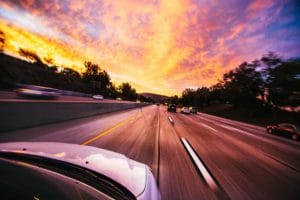 Not being able to hop in the car and drive around is a very restricting feeling. Unfortunately, that's the feeling you'll have if your license is suspended in New Jersey. Other forms of transportation aren't always accessible or convenient. What happens if you have to run to the store, drive the kids to school, or go to a doctor's appointment? You may think it's fine if you don't get caught, but the consequences of driving while suspended far outweigh the benefits. A longer suspension, fines, and the need for a New Jersey Traffic Lawyer are just a few of the complications that you face.
Consequences of Driving on a Suspended License
You are prohibited from operating a motor vehicle in any state if your license has been suspended or revoked. Why might you have your driver's license suspended? Here are a few reasons:
Accumulation of 12 points within two years; 15 points within 2+ years
Municipal court order
Family court order due to failure to pay child support
Failure to pay motor vehicle surcharges
Unlike some states, New Jersey does not provide limited conditions where a person may drive during a suspension. There is zero tolerance; therefore, if you are caught driving for any reason, there are serious consequences.
For a first offense, you could be fined up to $500; for a second offense, you could be fined up to $750, plus serve 1 to 5 days in prison; for a third offense, you could be fined up to $1,000 and serve up to 10 days in prison.
But there's more. You may be subject to enhanced penalties depending on the underlying reason for the license suspension. These original charges may subject you to greater consequences (in addition to what was listed above) if caught driving during your license suspension:
Driving without insurance – additional $500 fine, and an increased suspension period of 1 to 2 years
DWI/DUI – additional $500 fine, an increased suspension period of 1 to 2 years, jail time of 10 to 90 days, and suspension of motor vehicle registration privileges.
Need An Experienced New Jersey Traffic Lawyer?
As you can see, it's not worth the risk of getting caught driving while your license is suspended. But if you happen to find yourself in this situation, it is crucial that you call your traffic lawyer in New Jersey immediately. Don't have a New Jersey traffic lawyer? Contact Mark Catanzaro, a trusted lawyer with nearly 30 years of experience in handling traffic offenses and similar criminal charges.
Defenses exist to these charges, but developing a winning defense takes time. So don't wait! Call now: (609) 261-3400