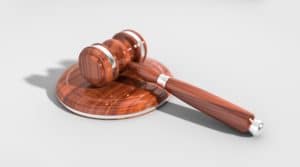 Finding yourself on probation is frustrating; however, it is a better result than some alternatives. Regardless of what the underlying offense was or if you agree with the outcome, the most important thing is that you do not violate the terms and conditions of your probation. If you do, there are very serious consequences. Read on to find out from a Mount Holly probation attorney why it is imperative to comply with the conditions of your probation.
The Dangers of Violating Probation
So you were charged with a criminal offense, and the outcome was probation. This could have been the sentence handed down at the end of a trial or the result of a plea deal negotiated by your attorney. While probation may be seen as a victory when attempting to avoid jail time, it does not mean you get off scot-free. If you violate the terms of your probation, you are committing a separate offense, which means even further criminal penalties.
There are varying terms to probation agreements, but common types of probation violations include:
Not showing up for court on time or at all
Not meeting with your probation officer when you are expected to
Not paying your court-ordered fines
Leaving the state without permission
Testing positive for drugs
Committing another criminal offense
When your violation is reported to the court, you will immediately need to find a Mount Holly probation attorney to help fight the charges. Your probation officer may give you just a warning for your first violation, but they may report a first time violation if it's severe enough.
At your hearing for the probation violation, your probation officer may recommend a penalty, but ultimately it is up to the judge. The judge will hear from your probation officer, you, and you Mount Holly probation attorney. If the judge determines that you did, in fact, violate your probation, he or she will determine your sentence, which could be extended probation, jail time, etc. The ultimate sentencing depends on the severity of the facts and circumstances of your case.
Choosing the Right Mount Holly Probation Attorney
If you've violated the terms of your probation, do yourself a favor and obtain a well experienced Mount Holly probation attorney. The sooner you seek one out, the better your chances at fighting your probation violation charges. Mark Catanzaro is a knowledgeable and successful Mount Holly probation attorney with over 30 years of experience in fighting these types of charges and many others. Contact him today to schedule your free and confidential consultation.