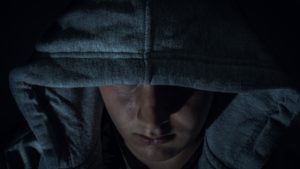 It can start innocently enough: you take interest in someone and want to be around them a lot. This is fine if the feelings are mutual. But if the other person does not want you around, you must respect their wishes, or you put yourself at risk of being arrested for stalking. Stalking charges are no joke and should not be taken lightly in any context. If you've been charged with a stalking-related crime, get in touch with a Trenton Stalking Defense Lawyer immediately.
What Constitutes Stalking?
In New Jersey, stalking is defined as purposefully or knowingly engaging in a course of conduct directed at a specific person that would cause a reasonable person to fear for his or her safety or the safety of a third person or suffer other emotional distress.
What type of conduct does this include?
Maintaining visual or physical proximity to a person
Interfering with a person's property
Repeatedly harassing a person
Repeatedly making verbal or written threats
You may think that "repeatedly" means a bunch of times, but in reality, it's defined to mean two or more occasions. And in our tech savvy world, stalking does not just mean physically following someone. Cyber stalking is using the internet, email, or other forms of electronic communication to threaten or harass someone.
While stalking is usually a fourth degree crime in New Jersey, it is raised to a crime in the third degree if:
You stalk someone who has a restraining order against you
You stalk someone that you've previously been convicted of stalking
You stalk someone while you are in jail or on parole
A third degree stalking conviction carries penalties of large fines and up to 5 years in prison. Additionally, there are many job opportunities that you could lose by having a stalking conviction on your record.
Don't Wait – Secure a Trenton Stalking Defense Lawyer Now!
Finding the right Trenton stalking defense lawyer is key to developing winning defense strategies that will help keep you from a serious stalking conviction. Mark Catanzaro has 30 years of experience in fighting for his clients on all criminal matters. For a confidential and judgment-free consultation, contact the Law Offices of Mark Catanzaro today to schedule an appointment as soon as possible.
A Trenton stalking defense lawyer plays many roles in a client's case, and all roles are necessary to securing a favorable result. But you must call sooner rather than later to get the process started.